Meet the Pastors of Heritage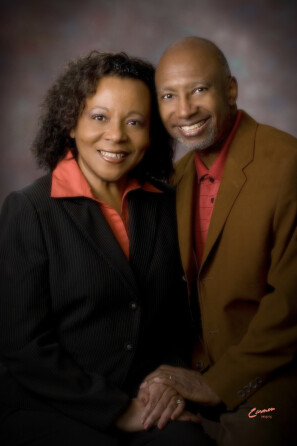 Pastor Aubrey grew up in southern West Virginia where he graduated from Marshall University. He is also a graduate of Oral Roberts University School of Theology. Pastor Jannie was raised near Tuscaloosa, Alabama and is a graduate of the University of Alabama, Alabama A&M, and Rhema Bible Training Center.
After Aubrey served 9 years as a Chaplain in the U.S. Army, they began Heritage International Christian Church (HICC) on May 7th, 1995, in Radcliff, KY. The church began in a high school with over 200 in attendance on the first Sunday.
Today the Church owns a shopping center complex where they worship and serve the community. Heritage is a growing multicultural community church.
The Jackson's' have two sons, Jonathan and Joseph. Jonathan is a graduate from the University of Kentucky and Joseph got his undergraduate degree from University of Langston and his Masters degree from The University of Central Oklahoma.
The Jackson's are committed to spreading the Gospel, sharing God's Love, and helping other Pastors build growing churches for the Lord.